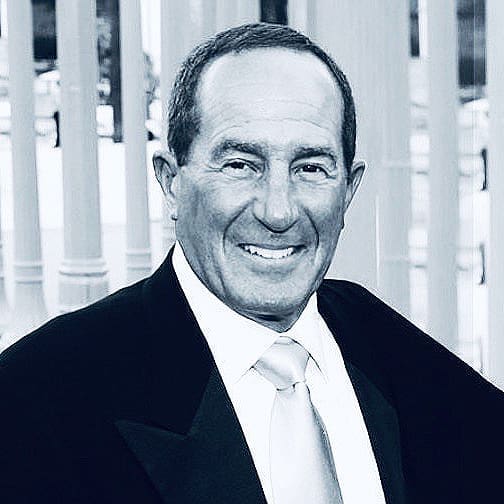 Geoffrey Palmer, Billionaire Developer
Geoffrey Palmer is the worst developer in Downtown Los Angeles.
And that's not merely an opinion: it's a fact. Go on, Google it. Geoffrey is a billionaire developer and landlord who owns and manages more than 11,000 apartments in Southern California.
Most LA residents (and frequent visitors to downtown LA) will recognize his Italian-themed buildings scattered along the 101 freeway leading into Downtown LA. See the DaVinci, the Orsini, the Lorenzo, etc. (just tacky).
And like the monstrosities he tries to pass off as luxury buildings, Geoffrey has a horrible reputation within the housing space.
He specializes in building luxury-housing complexes next to busy freeways, housing nicknamed "black-lung lofts."
For years, USC researchers and other experts have warned that housing near freeways seriously jeopardizes the health of children, pregnant women, the infirm, and seniors.
Geoffrey doesn't care — at all.
Geoffrey displays all the hallmarks of your typical greedy billionaire landlord: contributing to the state's ongoing housing and homelessness crises? Check! Greedily prioritizing profits over people? Check! Opposing efforts to protect California renters? Check!
Just as he did in 2018, Geoffrey will undoubtedly shell out millions of dollars to stop Proposition 21, the statewide ballot measure that would have expanded rent control in California
Read more about Geoffrey's audacious greed and sleazy tactics here.
And join our fight against billionaire landlords like Geoffrey Palmer, who put profits above people.
PAID FOR BY HOMEOWNERS AND TENANTS UNITED, SPONSORED BY AIDS HEALTHCARE FOUNDATION. COMMITTEE MAJOR FUNDING BY AIDS HEALTHCARE FOUNDATION.