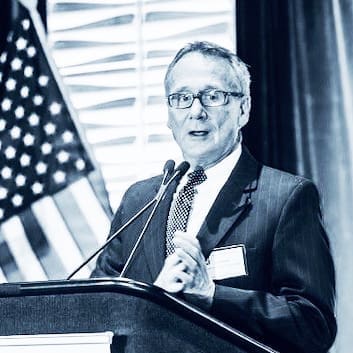 Tom Bannon
The California Apartment Association (CAA) is the most powerful landlord lobbying group in the state.
The organization represents Big Real Estate special interests and is known to attack housing activists who seek to protect renters from unfair evictions and outrageous rent hikes.
At the helm of the CAA sits CEO Tom Bannon, a staunch nemesis of rent control. He led the successful No on Prop 10 campaign that stopped the expansion of rent control. Prop 10 would have benefitted millions of middle- and working-class Californians. Despite devastating housing affordability and homelessness crises that are slamming hard-working Californians, Tom and the CAA continue to spend millions of dollars to end efforts to protect California renters.
In 2018, through tricks and deception, Tom and his lobbying group unsuccessfully attempted to repeal tenant protections in Mountain View.
In 2019, Tom and the CAA successfully forced the El Cerrito City Council to repeal tenant protections.
During the coronavirus pandemic, Tom and the CAA unsuccessfully tried to repeal a temporary rent freeze in Santa Ana.
Tom and CAA are now operating a key campaign committee that's raising millions to defeat the Rental Affordability Act, which seeks to expand rent control in California.
Together, we can hand Tom and the CAA another epic fail. Join our fight against greedy corporate landlords who put profits above people.
Learn how you can help enact responsible rent control in California.
PAID FOR BY HOMEOWNERS AND TENANTS UNITED, SPONSORED BY AIDS HEALTHCARE FOUNDATION. COMMITTEE MAJOR FUNDING BY AIDS HEALTHCARE FOUNDATION.